It'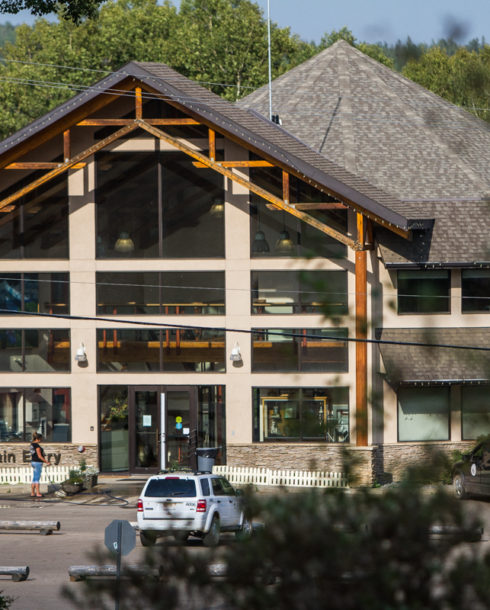 s my birthday today. For some reason I have always resisted celebrating my birthday, especially now at my lofty age. I have been repelling requests to celebrate my birthday by my friends and family for the last couple days. I've been even kind of grumpy. Just another year older.
I relented to my mother'
s offer for a birthday dinner. It was awful. All she did with talk about my brother, and the meal was terrible. It wasn't her fault, she's a great cook. My cousin was in charge of the meal. His first mistake was his selection of steak cut, blade. Cheapo.
At the end of the night I had to remind everybody that there was a birthday cake in the fridge. After a pretty lame rendition of "Happy Birthday" I tried to sneak out but my Sister caught me at my truck. She was carrying my birthday gift from her. It is a large framed print by the famous cowboy artist Gaile Gallup. She cherishes it. I told her "I love it!"
She said, "I love it too, I changed my mind, I want it back."
I won a short tug-o-war and put the print in the backseat of my truck.
As I pulled away I rolled down my window and said to her, "that was a crappy birthday party." She scowled at me and said
, "it's not even your birthday today, it's tomorrow!"
I said, "I love you."
She said, "I love you."
This was a turning point of my birthday "week". Today, my actual birthday has been great. I have received over 100 birthday wishes on Facebook. One of the only good things about Facebook is that you can wish people a happy birthday. I must admit all the birthday wishes were very heartwarming. The most heartwarming was a text message from my elusive Son. He never sends me text messages. People say it's because he's a teenager. It made my day. Then my good buddy's girlfriend, who is also a good friend, called me and immediately sang me happy birthday. I told her that it made my eyes water.
She said, "that's because it was heartfelt."
Today I am going to pick up the love of my life, my daughter, and spend some quality time together. We have many great things planned, but she said she just mostly wants "daddy cuddles." It is only my second birthday gift, one to myself. It is the best gift ever and one that cannot be beat. Oh ya, I am also going to spend time with my beautiful, amazing, hot girlfriend. Yay, it's my birthday! I guess birthdays are not so bad after all. Maybe next year I will have a big birthday bash.
Probably not.
Thank you for all the great birthday wishes everyone!